Own your own Home Repair BusinessÖ
The Honey Do Service, Inc. is an affordable, manageable handyman franchise opportunity in the home maintenance, improvement, and repair industry.
Our business is designed to address a list of common problems that need to be fixed around the home or office -- anything from a leaking faucet to a complete kitchen remodel. We are a customer service orientated business that demands only the best of the best.
The Honey Do Franchising Group is looking for individuals that are skilled business people, not necessarily skilled craftsmen. The Franchise owner is responsible for running the business, not swinging the hammer. Successful franchisees are professionals that want to take control of their life, have the drive to succeed and the desire to determine their own income goals.
Many Americans follow their dream of starting their own business every year, and many of those businesses fail due to lack of direction, support, and experience. One benefit of buying a Honey Do Service franchise is that we will work closely with to provide the support and guidance that is critical for your success as a small business owner. You will not perform the task of home improvement yourself, but we will help you to get your contractor's license and we will teach you the procedures and management skills you need to be successful.
The Honey Do Service Home Repair Franchise Highlights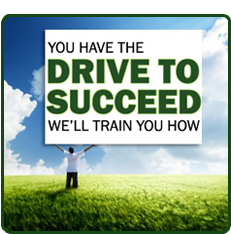 Extensive Franchise Training
Tomís Tool Box
Brand Awareness
Protected Territories
Booming Industry
Low initial investment
Minimal inventory
Repeat customer base
Certified QuickBooks Pro Advisor on staff
Tomís Tool Box - Our Estimating Software
All Honey Do Service Home Improvement Franchisees get access to our home repair service estimating software 'Tom's Tool Box'. This enables you to operate your new handyman business franchise with ease.
Honey Do Service Franchise Brand Awareness
Build your new home repair franchise around the tried and tested home improvement brand name 'Honey Do Services'. Get immediate handyman maintenance services brand recognition. Start your new home repair business franchise in style.
Protected Territories for Your New Handyman Franchise
Honey Do Franchising Group territories are exclusive and protected for each home repair business franchisee.
Booming Local Handyman Services Industry
There has never been a better time to start a Honey Do Service handyman franchise. The home improvement and home repair industry is growing faster each year. With your own home repair service franchise and a little work you'll soon be reaping the benefits, too.
Low Initial Franchise Investment
The Honey Do home improvement handyman franchise really is a low cost franchise. Also, financial assistance is available for those that want to start today.
Minimal Home Improvement Inventory
It is easy to get started with a Honey Do Service franchise as we have minimum inventory requirements. Start your handyman business off the easy way!
Repeat Customer Base
Our home repair service promotes repeat business from your customer base. Our software keeps track of your customers while you get on with your handyman business.