Grimaldi's Coal Brick Oven Pizzeria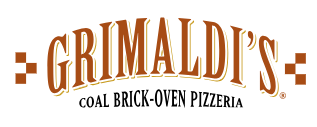 Total Investment:
$1,347,800 - $1,755,000
We have an experienced team in place to help provide you with the support you will need to own and operate a Grimaldi's Pizzeria franchise. Beginning with site selection and build out, and continuing through operation, marketing, and menus, our team at Grimaldi's Pizzeria is here to help you deliver the quality food and service that guests have come to expect from the Grimaldi's brand. We provide all coal brick-oven pizza franchisees with comprehensive training to ensure that they have the know-how to successfully open and operate a Grimaldi's Pizzeria to our standards.